PRODUCEMENT OF LAVENDER OIL
It begins with the lavender being picked by loving human hands. The lavender is then tied into bunches and left hanging to dry for several weeks. This prevents the oil from becoming rancid and also makes it easier to separate the flowers from the stems when well dried.
This dried lavender is ready for steam distillation. This makes it possible to obtain lavender oil in the most natural way, without chemical preparations such as acetone and hexane. The lavender is then placed over the boiling water, but it must not touch the container to prevent the lavender from burning. As the vapors of boiling water gently scald the lavender, the high pressure and heat extract the oil from the plant. The mixture of steam and oil is then transferred to a condenser, where it is cooled and liquefied. Natural lavender rose water (hydrosol) is created, which is also great for the skin. The water is then extracted from the rose water and natural lavender oil is produced.
Acne often occurs when the skin begins to lack oil. Dry skin therefore begins to overproduce sebum (the skin's natural oil), which leads to clogged pores and the formation of acne. Due to its antibacterial effect, shea butter with lavender moisturizes the skin and at the same time gently disinfects the pores. Therefore, it is excellent for the prevention and treatment of acne.
2. HEALS ECZEMA AND IRRITATION DUE TO DRY SKIN
If you have irritated skin due to dryness, it's time to start using lavender oil in combination with shea butter. It establishes just the right balance so that the skin is neither too oily nor too dry. Apply shea butter with lavender gently on dry eczema and the itching will subside.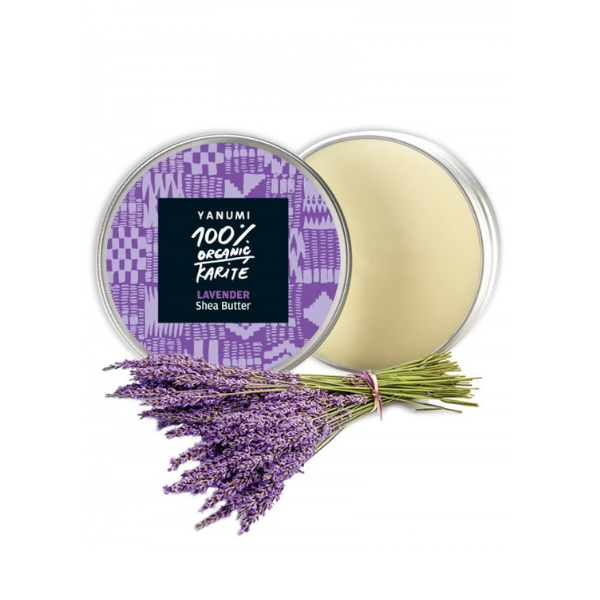 3. EXCELLENT SOOTHES INFLAMMED SKIN
Lavender oil not only soothes the mind, but also your skin. Lubricate redness, subcutaneous blemishes and acne lesions with shea butter with lavender. With its calming effect, lavender oil soothes and heals skin irritated by excessive sun exposure, insect bites or bacterial contamination.
Recent British research has shown that some mosquitoes are becoming resistant to the agent N,N – diethyl – meta-toluamide (DEET), which is the basis of most chemical mosquito repellents. Therefore, it is best to tackle them with natural preparations, such as Yanumi Shea Butter with Lavender. Apply liberally to all exposed parts of the body before going for walks and you will immediately notice the difference. Not only will shea butter perfectly moisturize your skin, it will also repel all flyaways. Mosquitoes, moths and other insects do not like the smell of lavender. If there is already a mosquito bite, shea butter with lavender will effectively reduce the pain and prevent possible inflammation of the wound.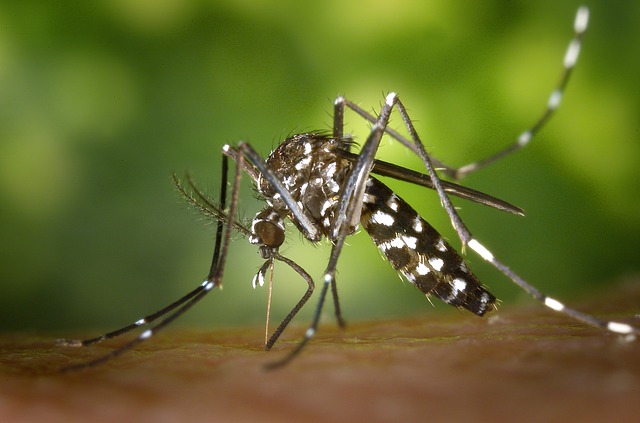 Even the Ancient Greeks used lavender oil to clean wounds, care for burns and other injuries. The antiseptic effect helps to heal faster and prevent further infections. If you have a small bruise, quickly apply shea butter with lavender to it to start healing as soon as possible. The rich base of shea butter and the addition of lavender oil will nourish your skin with essential fatty acids and vitamins for rapid recovery.
6. HELPS PREVENT WRINKLES
Along with all the benefits that Yanumi shea butter with lavender has for your skin, it must be emphasized that it also successfully fights against the signs of aging. Lavender oil is a rich source of antioxidants that successfully fight against free radicals, which cause aging due to environmental stress or excessive sun exposure. This means that the antioxidants in lavender oil work against wrinkles, minor irregularities, and dark age spots.
AND DON'T FORGET, YANUMI SHEA BUTTER WITH LAVENDER IS NOT ONLY USEFUL FOR THE FACE, BUT FOR THE WHOLE BODY.