THE TRICK IS TO BUY SMART
With such a wide range of beauty products, it can quickly happen that you spend a lot of money on something that promises to relieve and improve the condition of your skin, but in reality does more harm than good. Many products contain chemicals that trigger a negative reaction and therefore harm your skin. We all know that the skin is our largest organ, but it is constantly exposed to environmental influences. The good news is that if we are careful about what we put on our skin, many of these effects can be mitigated. But let's look at the best ways to choose organic, bio, natural moisturizers for your sensitive skin, such as Yanumi products.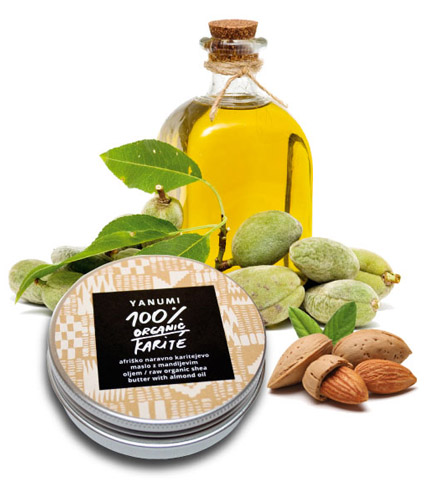 RULE 1: READ THE INGREDIENT LIST
This is a must if you have sensitive skin. Knowing what you are feeding your skin with is crucial.
What preservatives does this product contain? Are they natural preservatives or paraben?
Does the product contain alcohol? The more alcohol it contains, the more likely it is to irritate your skin.
For the good of your skin, choose products with natural ingredients.
ou get to know the natural ingredients by their botanical names, which are listed next to the common names.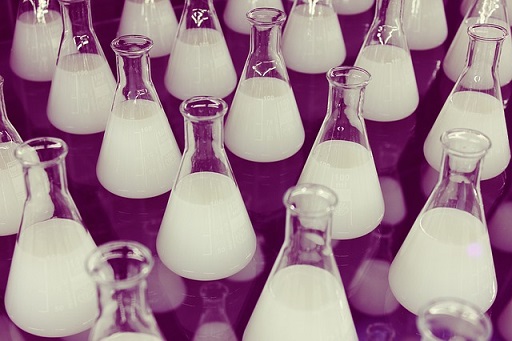 RULE 2: CHOOSE NATURAL INGREDIENTS INSTEAD OF ALCOHOL AND SYNTHETIC INGREDIENTS
Why? Chemical ingredients are synthesized in factories and laboratories and include:
PETROLEUM
Very often, petroleum-based ingredients are used, meaning they are made from crude oil. This is great if you want a cheap product with a long shelf life! But if you care about your health and the environment, these ingredients are not good for your sensitive skin. These harmful ingredients can cause skin inflammation and irritation.
Do your health a favor and avoid the following petroleum-based ingredients:
• Mineral Oil or Paraffinum Liquidum
• Petrolatum or Petroleum Jelly
• Propylene Glycol, PEGs (Polyethylene Glycol)
• Polysorbates and DEA/MEA/TEA
The earth and your skin will thank you!
SULFATES
Sulfates are often present in hair products and soaps. They make products foam. If sulfates are not produced from natural ingredients such as coconut and palm oil, they irritate sensitive skin. Choose sulfate-free shampoos and soaps, as there are many on the market. Natural products without sulfates will not foam as we are used to, but they will clean the skin and scalp just as well, and they are also kinder to the skin. Check the ingredients on skin care products and choose sulfate-free ones.
Ingredients that indicate sulfates are:
• Sodium lauryl sulphate (SLS)
• Sodium laureth sulphate (SLES)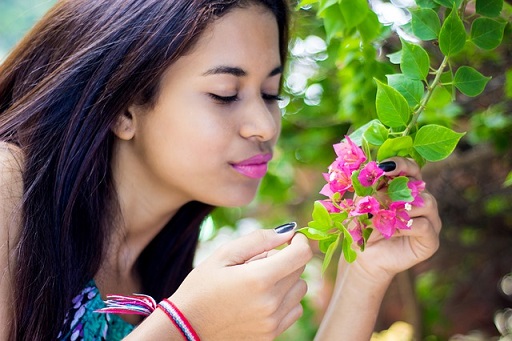 RULE 3: CHOOSE "ARTIFICIAL FRAGRANCE FREE" PRODUCTS
More and more people are too sensitive to smell. Simply put, we don't need artificial fragrances in our skin products. Although it feels good to use a scented cream, it is better to avoid it. Especially if you have damaged or sensitive skin. Choose from products that are "fragrance free" and not from "unscented" products. Even more artificial ingredients are added to unscented products to mask the smell.
Make sure the product is free of artificial fragrances and contains only natural ingredients. Yanumi shea butter is scented with natural oils such as lavender oil, lemongrass oil, coconut oil, argan oil, which are both fragrant and beneficial for the skin.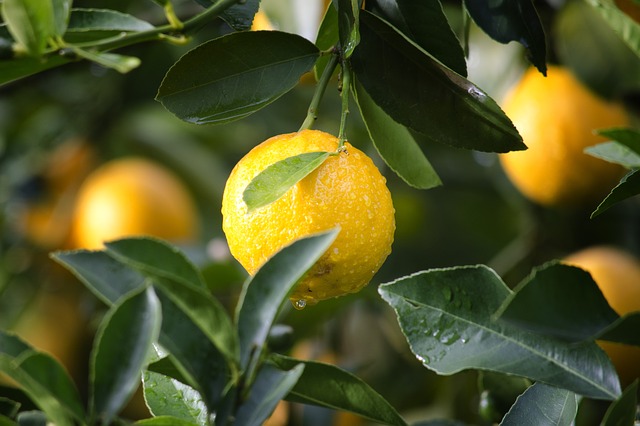 RULE 4: AVOID GLORIFIED INGREDIENTS
VITAMIN C
Watch out for popular ingredients like vitamin C or lemon juice. Did you know that vitamin C was the most searched ingredient in skin care products in 2017? These two ingredients have been in high demand in skincare products, but remember that these two ingredients are acids and can harm sensitive skin. There are many articles on how vitamin C is useful, but there are also many warnings about its dangers. Some natural ingredients are better consumed than applied to the skin and hair. According to the principle "you are what you eat" and thus benefit your skin "from the inside".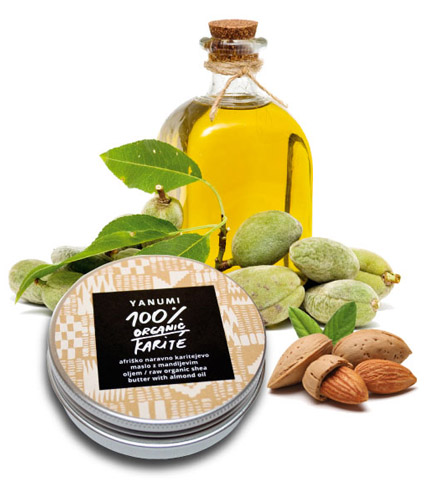 RULE 5: CHOOSE SLOVENIAN YANUMI PRODUCTS
YANUMI shea butter does not contain parabens, synthetic additives or artificial fragrances and is a 100% natural and organic product produced by cold pressing and gentle whipping.
With the process of cold pressing, shea butter preserves all quality ingredients, such as saturated fatty acids, natural antioxidants, vitamin E and minerals, and thus cold pressed shea butter effectively moisturizes the skin, uses aging processes and preserves its resistance and protects it from external influences.
Yanumi care oils are cold-pressed, 100% natural and organic.
Ultimately, you need to find the products that work best for you personally. Not all sensitive skins are the same. With our instructions, you will more wisely choose useful products for your skin and not those that can only harm it.
Yanumi offers you natural shea butters and natural oils that moisturize your skin and at the same time pleasantly scent it with natural ingredients. If organic and natural means something to you, then try to understand how organic and natural a product really is, because in the cosmetics industry there are many definitions of organic and natural. To begin with, remember 4 important tips when choosing a care product for your sensitive skin:
1. Read the ingredients list
2. Choose natural ingredients instead of synthetic ones
3. Choose products without artificial fragrances
4. Avoid glorified ingredients
5. Choose Slovenian Yanumi products