Every now and then a message comes into our e-mail box that goes something like this: "Hello! I have been using natural skin care products for many years, especially your rosehip oil. This time I think it's a little different color than usual. It smells nice, it doesn't feel spoiled to me. What could it be? Is it safe to use?"
Every now and then a message comes into our e-mail box that goes something like this: "Hello! I have been using natural skin care products for many years, especially your rosehip oil. This time I think it's a little different color than usual. It smells nice, it doesn't feel spoiled to me. What could it be? Is it safe to use?"
WHAT CAN HAPPEN TO THE RAW MATERIALS AND WHY?
Raw materials of natural origin, which are used for the production of natural skin care products, are oils, butters, waxes, essential oils, etc., with the Yanumi brand we use mainly unrefined raw materials. They are obtained from nature and processed using natural processes, so each harvest/batch may be different. This can be reflected in the smell, color, taste, structure… But this does not mean that there is anything wrong with the mentioned raw material.
What all can affect raw materials:
Amount of sun and rain
The soil on which the plant grows
Changes in climate
Exchange of devices, tools and accessories used for production, etc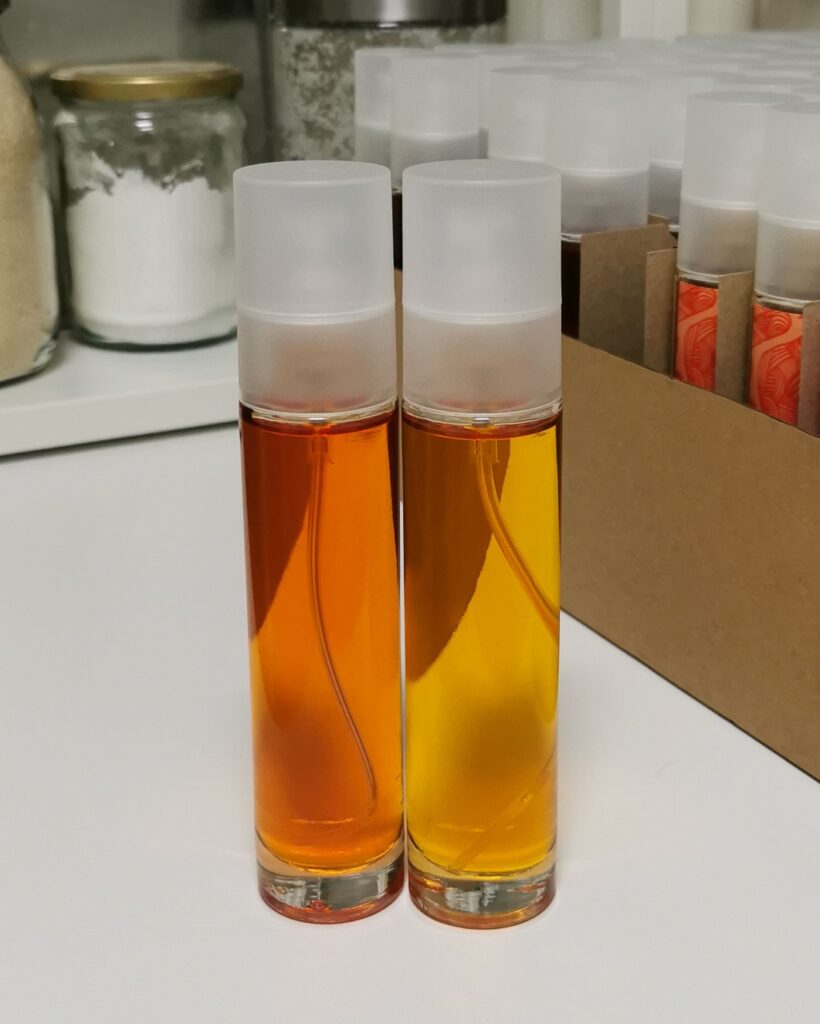 There are two bottles of oils in the photo. Both contain our high-quality YANUMI rosehip oil, which is a real miracle of nature. They are very different in color, but both meet all the standards specified by the manufacturer, so there is absolutely no need to worry. If by chance you notice a deviation that causes you concern, you can always contact us. We are happy to help.
Yes, that's how it goes with natural ingredients and products. But we wouldn't trade them for anything in the world, because it's extremely important to us to create products that are good for our skin.
Conventional cosmetics contain a lot of chemical elements that make them last for years and years. Whenever we open the packaging, we can expect an identical product. This is not the case in nature. Nature is unique, and each of its gifts is unique.