ORGANIC REISHI MIX IMMUNO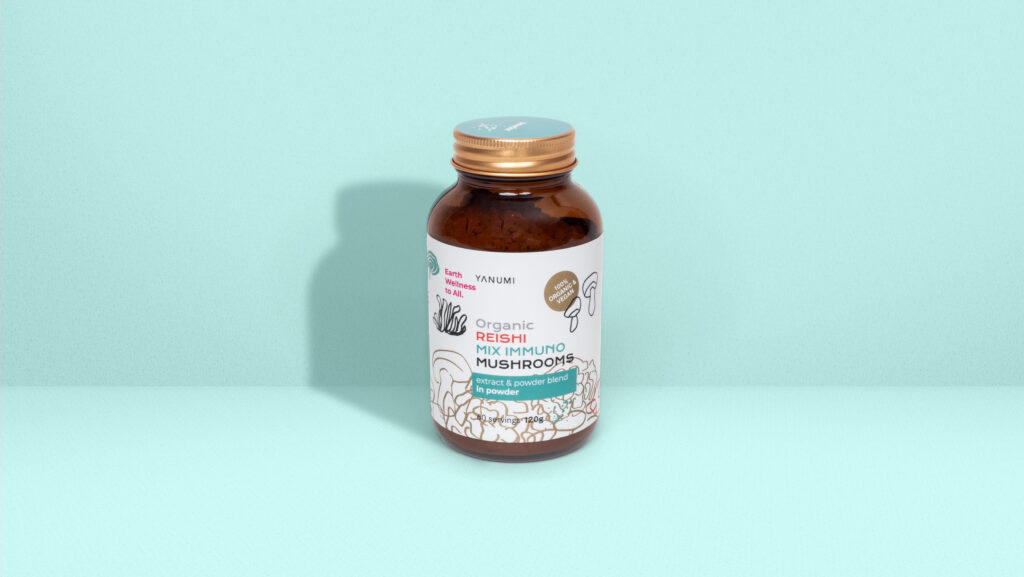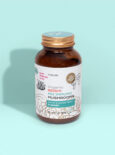 ORGANIC REISHI MIX IMMUNO
A broad-spectrum immunity blend of eight organic mushrooms that:
helps boost the immune system,
100% Slovenian product with 2000 years of tradition,
According to traditional Chinese medicine, medicinal mushrooms regulate all bodily functions.
100% SATISFACTION GUARANTEE: If you don't like OUR product, you can return it within 14 days of purchase and we will – no questions asked – refund your purchase.*
DESCRIPTION
Tips for use
Sustainable packaging
Ingredients
DESCRIPTION
THE QUALITY OF MEDICINAL MUSHROOMS IS OF PARAMOUNT IMPORTANCE WHEN CHOOSING FOOD SUPPLEMENTS
These medicinal mushrooms are cultivated in accordance with organic farming guidelines, ensuring they are free from mold, pesticides, and heavy metals. The product is entirely produced in Slovenia, including the raw materials, packaging, and design. It proudly holds both vegan and eco certifications. The nutritional supplement Imuno Mix consists of a high-quality mixture of eight medicinal mushrooms: Cordyceps (Caterpillar mushroom), Hericium erinaceus (Lion's Mane), Grifola frondosa (Maitake), Poria cocos (Indian Bread), Trametes versicolor (Turkey tail), Agaricus blazei (Murill), Lentinula edodes (Shiitake) and Ganoderma lucidum (Reishi mushroom)
WHY CHOOSE BIO REISHI MIX IMUNO?
The food supplement Bio reishi mix immuno is a mixture of eight unique medicinal mushrooms, which with a wide spectrum of action helps to strengthen your immune system and contributes to the efficiency of its functioning.
Tips for use
Sustainable packaging
Ingredients