ORGANIC MUSHROOM MIX: REISHI MIX ALERGO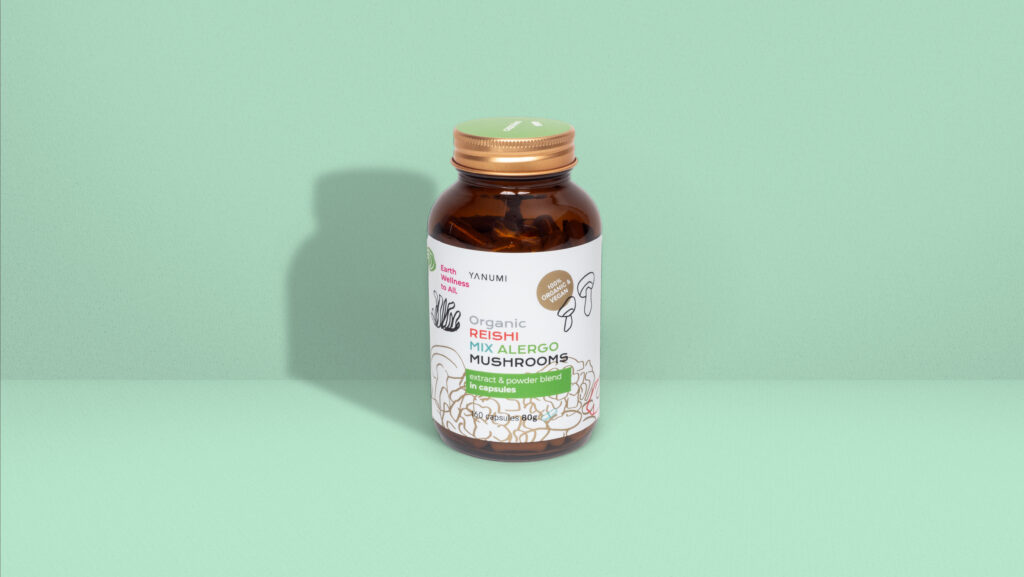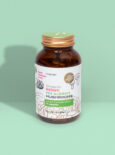 ORGANIC MUSHROOM MIX: REISHI MIX ALERGO
The mushroom blend effectively protects against allergies through its adaptogenic action .
Relieves symptoms of allergies that have already appeared.
At the same time, it strengthens the immune system.
100% SATISFACTION GUARANTEE: If you don't like OUR product, you can return it within 14 days of purchase and we will – no questions asked – refund your purchase.*
DESCRIPTION
Tips for use
Sustainable packaging
Ingredients
DESCRIPTION
PROVEN EFFICACY OF ORGANIC REISHI MIX ALERGO
The medicinal mushrooms Alergo's Organic Reishi Mix include: Agaricus blazei (blazei mushroom), Hericium erinaceus (lion's mane), Grifola frondosa (maitake) and Ganoderma lucidum (reishi mushroom) which have been shown in clinical studies to be effective whether they were consumed before the allergy even occurred or after it was already present, since the mushroom mix has been shown to prevent or reduce the occurrence of allergic reactions in each case.
These claims were also supported by a study by Dr Martin Powell, who investigated the effects of Ganodermae lucidum (Reishi) and histamine-dependent allergies, and found that it not only has a beneficial effect on the long-term relief of allergy symptoms, but also on diseases such as asthma.
THE QUALITY OF THE RAW MATERIALS IS MOST IMPORTANT
The quality of the raw materials and their composition play an important role in the effect of medicinal mushrooms and in the choice of a dietary supplement containing them, and this was our main consideration when creating Organic Reishi Mix Alergo. The mushrooms in the Organic Reishi Mix Alergo are exclusively of Slovenian origin and the result of research by Slovenian scientists, and they are also certified organic, which proves that all the ingredients are 100% natural and do not contain any heavy metals, toxins or mould. Oragnic Reishi mix Alergo is also certified gluten-free, and has a vegan certificate to prove that it is not tested on animals, because in addition to all of the above, our code of ethics is also extremely important to us.
MEDICINAL MUSHROOMS AND ANCIENT PEOPLES
Medicinal mushrooms were so well known among ancient peoples that they were often even attributed with miraculous properties. In areas of East Asia, they have been attributed medicinal properties for over 2000 years, and some have become more well-known than others. These medicinal effects have become so well-known worldwide that medicinal mushrooms have recently become increasingly common in European and American medicine cabinets, and the fact that Kuan Yin, the goddess of healing, is depicted in the form of the Reishi mushroom is testimony to how powerful they are in ancient Chinese medicine.
WHY CHOOSE YANUMI MEDICINAL MUSHROOMS?
Our YANUMI medicinal mushroom food supplements are 100% of Slovenian origin and the result of research by Slovenian scientists, and are certified organic and certified as not tested on animals and gluten-free.
Tips for use
Sustainable packaging
Ingredients