ORGANIC MEDICINAL MUSHROOM MIX: REISHI MIX ACTIVE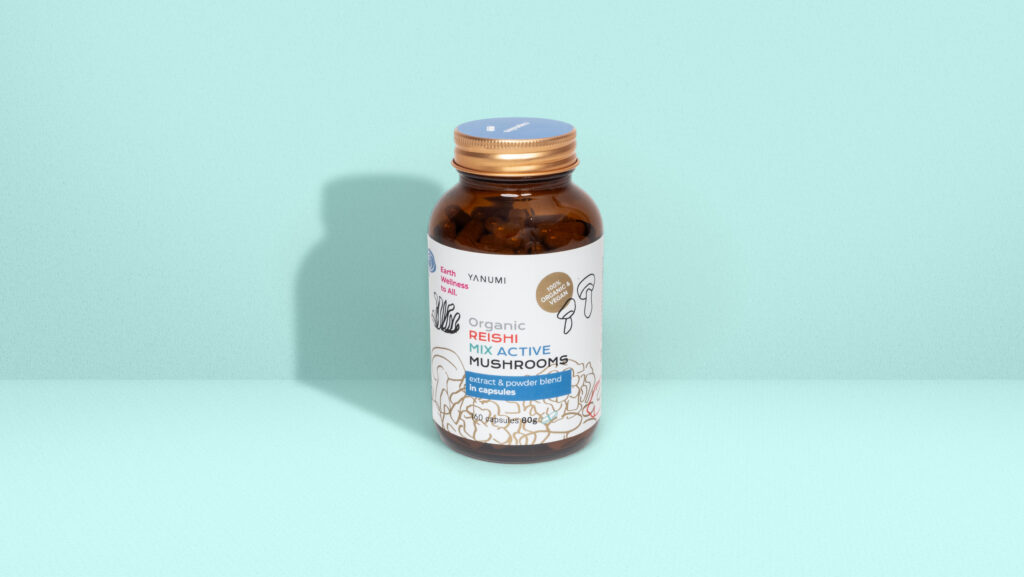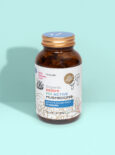 ORGANIC MEDICINAL MUSHROOM MIX: REISHI MIX ACTIVE
Reishi Mix Active is specially formulated for an active lifestyle:
restores and gives back energy,
helps with mental and physical stress,
balance your body's functions,
boosts the immune system.
100% SATISFACTION GUARANTEE: If you don't like OUR product, you can return it within 14 days of purchase and we will – no questions asked – refund your purchase.*
DESCRIPTION
Tips for use
Sustainable packaging
Ingredients
DESCRIPTION
THE QUALITY OF MEDICINAL MUSHROOMS AND THEIR ORIGIN ARE IMPORTANT
The quality of the raw materials and their composition play an important role in the effect of medicinal mushrooms and in the choice of a dietary supplement containing them, which is why this was our main guiding principle during the creation of Reishi Mix Active. The mushrooms in Reishi Mix Active are of Slovenian origin and the result of research by Slovenian scientists, and they are also certified organic, which proves that all the ingredients are 100% natural and do not contain any heavy metals, toxins or mould. Reishi Mix Active is also certified gluten-free, and has a vegan certificate to prove that it is not tested on animals, because in addition to all of the above, our code of ethics is also extremely important to us.
MEDICINAL MUSHROOMS AND ANCIENT PEOPLES
Medicinal mushrooms were so well known among ancient peoples that they were often even attributed with miraculous properties. In areas of East Asia, they have been attributed medicinal properties for over 2000 years, and some have become more well-known than others. These medicinal effects have become so well-known worldwide that medicinal mushrooms have recently become increasingly common in European and American medicine cabinets, and the fact that Kuan Yin, the goddess of healing, is depicted in the form of the Reishi mushroom is a testament to how powerful they are in ancient Chinese medicine.
EFFECT OF REISHI MIX ACTIVE
The medicinal mushrooms contained in Reishi Mix Active include Agaricus blazei Hericium erinaceus Grifola frondosaand Ganoderma Lucidum, which have been shown in clinical studies to restore and replenish energy, help with mental and physical stress, balance bodily functions and strengthen the immune system.
WHY CHOOSE ORGANIC MIX REISHI ACTIVE MUSHROOMS?
Reishi Mix Active is recommended in the spring time to relieve symptoms of spring fatigue (in combination with Organic Reishi Mix Detox to cleanse the body), in times of greater mental or physical stress, to overcome daily fatigue and to recover from various illnesses.
Tips for use
Sustainable packaging
Ingredients