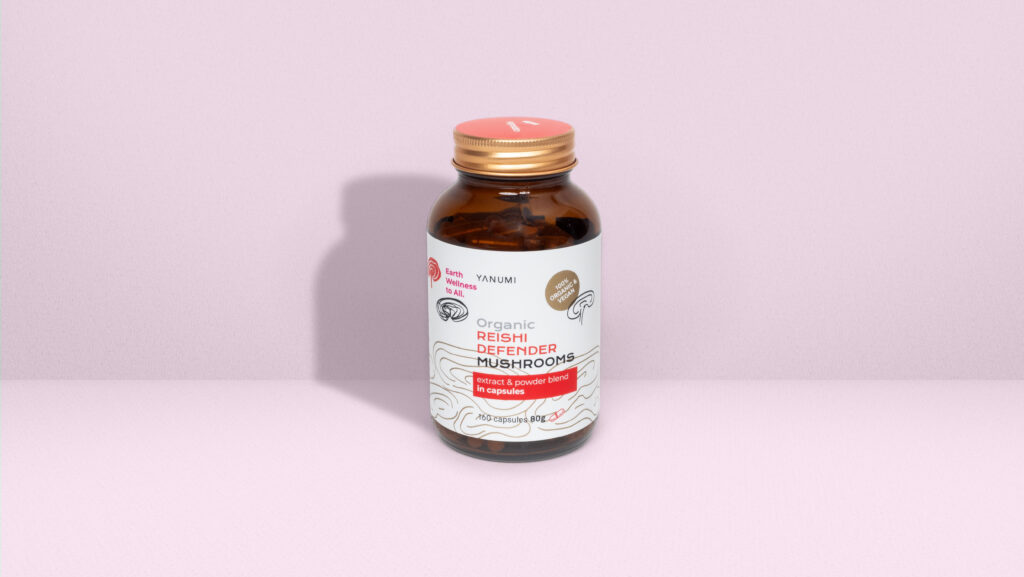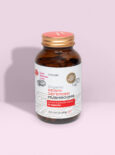 100% Slovenian product,
helps strengthen the immune system,
helps fight stress!
100% SATISFACTION GUARANTEE: If you don't like OUR product, you can return it within 14 days of purchase and we will – no questions asked – refund your purchase.*
DESCRIPTION
Tips for use
Sustainable packaging
Ingredients
DESCRIPTION
Reishi or lat. Ganoderma lucidum is one of the most researched medical mushrooms, it is also called Ling Zhi, which means "mushroom of immortality". In the East, it has been used in traditional medicine for more than 4,000 years, and its extraordinary power effectively strengthens the immune system and provides support to people who are often exposed to stress.
Reishi contains more than a thousand important active ingredients that have been proven to stimulate and regulate the body's functions. The most well-known and most frequently researched active ingredients are the groups of polysaccharides and triterpenes, which are also found in Reishi or Ganoderma Lucidum also contains various vitamins and minerals.
Polysaccharides in the form of beta glucans act on the immune system and tumor cells and regulate arterial blood pressure. Triterpenes have an inhibitory effect on the release of histamine, they regulate the functioning of liver cells and protect them. They also improve oxygen consumption and regulate the level of LDL cholesterol, and are also attributed with an effect against the formation of thrombosis.
Reishi mushroom helps to strengthen natural resistance, to maintain this resistance even after treatment. It is also recommended for people who are exposed to severe physical exertion, are often tired, are exposed to stress and need support in all stages of stress (excitement, struggle and stress exhaustion ) or they often overload their body with unhealthy food and alcohol consumption.
The use of Reishi mushroom is relatively safe, as after 2000 years of consumption, no adverse side effects have been published in the literature. Sensitive individuals may occasionally experience mild digestive problems or skin reactions, which usually disappear after a few days of consumption.
Bio Reishi is a food supplement made from the medicinal mushroom Ganoderma Lucidum or Reishi grown according to organic farming guidelines and does not contain mold, pesticides or heavy metals. The product is entirely (raw material, packaging, design) produced in Slovenia and boasts a vegan and eco certificate.


WHY CHOOSE YANUMI REISHI?
Because it is the product of Slovenian scientists, grown in Slovenia, in a clean rural environment, according to the guidelines of organic production,
Reishi mushrooms work particularly well due to their high content of polysaccharides (as much as 17.9% – 179 mg/g),
compared to other dried medicinal mushroom powders (which contain only 0.5-3% polysaccharides), the Organic Red Reishi capsules contain 20 times more polysaccharide concentrate, which means faster and more effective action.
it has an eco and vegan certificate and does not contain gluten.
Tips for use
Sustainable packaging
Ingredients