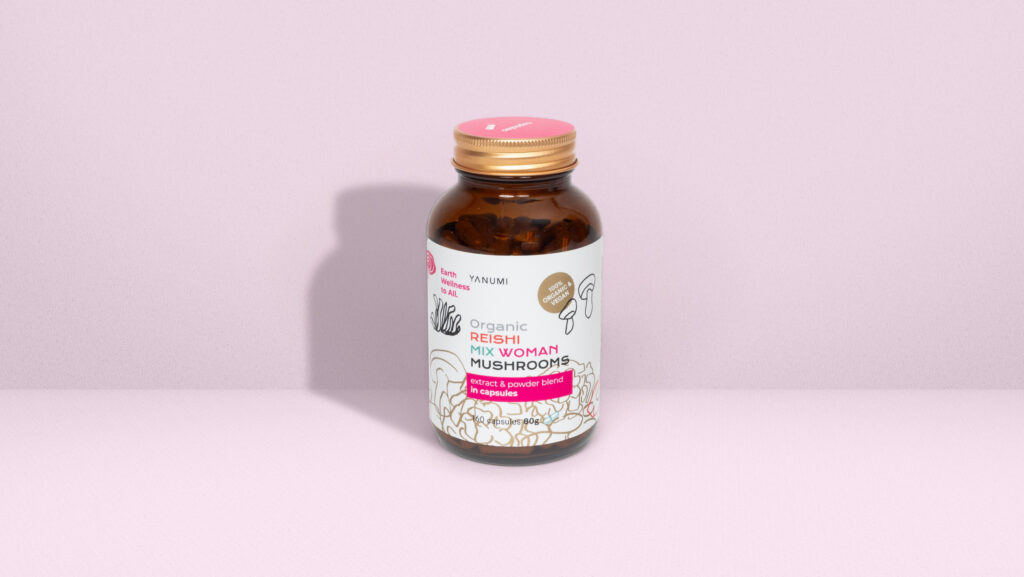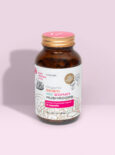 Correct hormonal imbalances with Bio Reishi Mix Woman, a blend of medicinal mushrooms that:
helps maintain vitality in mature age,
prevents degenerative nerve diseases,
boosts the immune system,
prevents cancer.
100% SATISFACTION GUARANTEE: If you don't like OUR product, you can return it within 14 days of purchase and we will – no questions asked – refund your purchase.*
DESCRIPTION
Tips for use
Sustainable packaging
Ingredients
DESCRIPTION
Bio Reishi Mix Woman is a blend of unique medicinal mushrooms that helps relieve symptoms of hormonal imbalances with a broad spectrum of action. It also strengthens the immune system, helps maintain vitality and prevents degenerative nerve diseases, which tend to affect women more.
The medicinal mushrooms in the food supplement are grown according to organic production guidelines and do not contain moulds, pesticides or heavy metals. The product is entirely (raw material, packaging, design) produced in Slovenia and is vegan and eco-certified.
The food supplement Bio Reishi Mix Woman 50+ consists of a high quality blend of medicinal mushrooms: Trametes Versicolor (Turkey Tail), Agaricus blazei (Muril), Lentinula Edodes (Shiitake) and Ganoderma Lucidum (Reishi).


WHY CHOOSE YANUMI MEDICINAL MUSHROOMS?
Our YANUMI medicinal mushroom food supplements are 100% of Slovenian origin and the result of research by Slovenian scientists, and are certified organic and certified as not tested on animals and gluten-free.
Tips for use
Sustainable packaging
Ingredients