ORGANIC REISHI & SEABUCKTHORN SERUM FOR RADIANT SKIN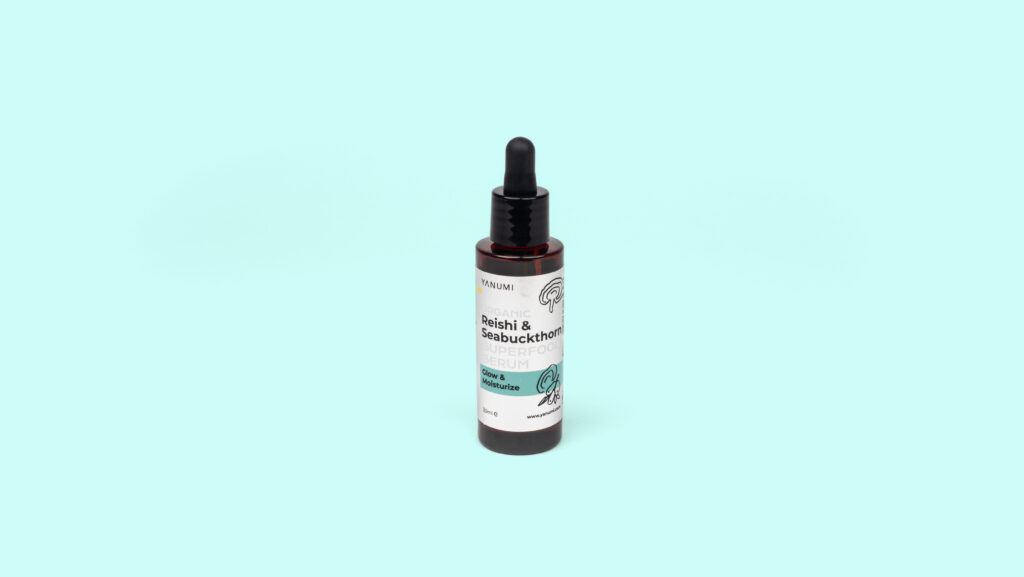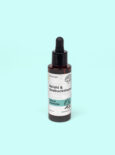 ORGANIC REISHI & SEABUCKTHORN SERUM FOR RADIANT SKIN
Your new beauty secret: an innovative approach to radiant skin and age-defying skin.
A 100% natural formula, a cocktail of 10 botanical active ingredients, full of vitamins (A, E and C) and essential elements for the health of your skin!
Reduces the appearance of surface lines and wrinkles.
Smoothes uneven skin texture and restores radiance.
With incredible moisturising power (200x stronger than hyaluronic acid), it reduces signs of fatigue and stress.
Protects against environmental pollution.
100% SATISFACTION GUARANTEE: If you don't like OUR product, you can return it within 14 days of purchase and we will – no questions asked – refund your purchase.*
DESCRIPTION
Tips for use
Sustainable packaging
Ingredients
DESCRIPTION
MAIN BENEFITS OF ORGANIC REISHI & SEABUCKTHORN SERUM
Organic reishi & seabuckthorn serum helps to reduce the appearance of surface lines and wrinkles, smooth uneven skin texture, reduce signs of fatigue and stress, while protecting the skin from environmental pollution.
It helps hydrate the skin and creates a more rested appearance, with reduced fine lines and a more radiant complexion.
WHO WE RECOMMEND REISHI MUSHROOM SERUM FOR
The serum is suitable for all ages and skin types (even the most sensitive), and is especially recommended for:
tired and stressed skin;

skin affected by oxidative stress;

atonic skin with collagen deficiency (fine lines and wrinkles, slower cell renewal,

dehydration, pale complexion

);
uneven skin tone.
Suitable for daily use in the evening routine.
Tips for use
Sustainable packaging
Ingredients