ORGANIC APRICOT KERNEL OIL, 30 ML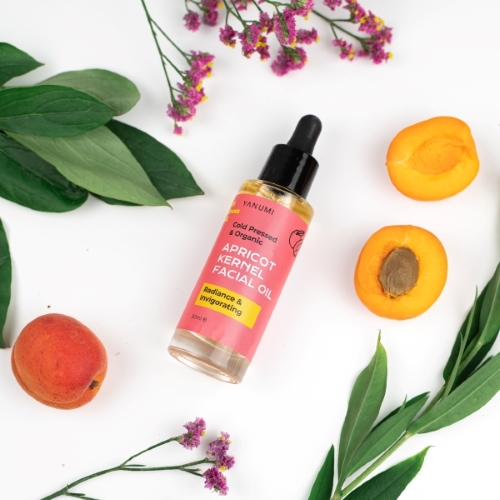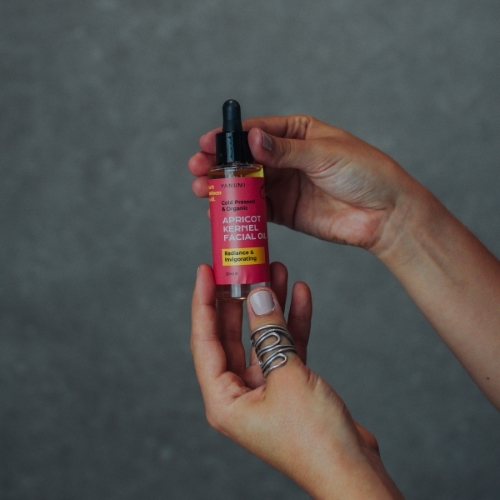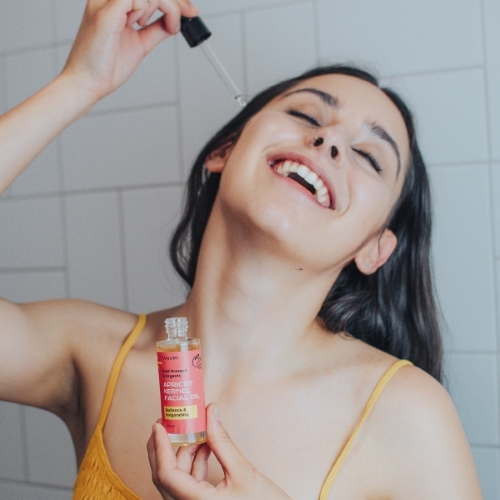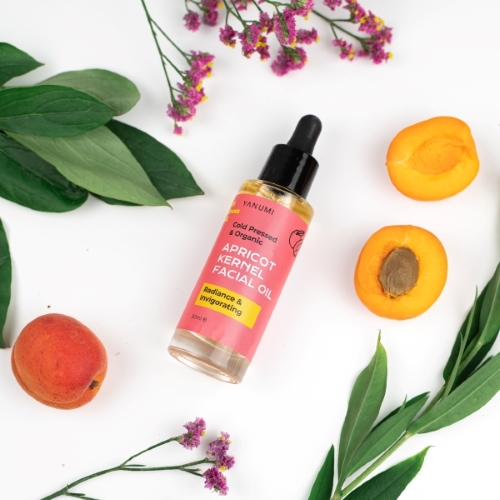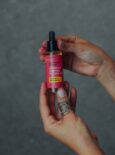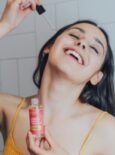 ORGANIC APRICOT KERNEL OIL, 30 ML
Organic apricot kernel oil is a natural moisturizer for dehydrated and tired skin.
It contains oleic acid, which is also found in skin serum, so the skin absorbs it incredibly well and it will not look oily after use.
With a high content of essential fatty acids and vitamins E and A, it helps to balance, nourish and soften the skin.
The oil is hypoallergenic and therefore an excellent choice for removing make-up, as it does not irritate the eyes and does not cause allergies or skin irritation.
Suitable for particularly sensitive and delicate skin.
100% SATISFACTION GUARANTEE: If you don't like OUR product, you can return it within 14 days of purchase and we will – no questions asked – refund your purchase.*
DESCRIPTION
HOW TO USE
OUR SUSTAINABLE PACKAGING
INGREDIENTS
DESCRIPTION
Organic apricot kernel oil is a natural moisturizer for dehydrated and tired skin that does not leave oily feeling on the skin. This versatile oil is hypoallergenic and gentle, so it does not cause irritation.
Organic apricot kernel oil is rich in vitamins (especially A, B17, D and E). It is rich in active ingredients in the form of unsaturated fatty acids (omega 3, omega 6). Due to the content of oleic and linoleic acids, it absorbs extremely quickly into the skin and does not leave an oily feeling on it. It contains a lot of substances useful for hair, especially vitamin E, which promotes hair growth. It helps calm inflammation and at the same time prevents the aging process.
Apricot oil is for you if cosmetics cause you allergies. What makes it stand out from other natural oils is that it does not cause allergies or irritation. It is therefore also suitable for make-up removal and eye care. You can use it against puffiness, under-eye circles or dark circles under the eyes, even if you wear contacts or if your skin is very sensitive. It is suitable for sensitive, dry and tired skin, it also helps soothe inflammation and prevents the ageing process. It contains many substances that are beneficial for the hair, with vitamin E being a particular standout for stimulating hair growth.
DID YOU KNOW THAT:
has apricot kernel oil been a beauty secret in China for 5,000 years, sometimes known only to emperors and empresses?
already at that time it earned the name "source of rejuvenation", as it was valued as a gift of nature, which miraculously leads to beauty with natural ingredients?
to obtain cold-pressed 100% natural YANUMI apricot kernel oil, we use kernels of apricot kernels, which contain up to 25 percent oil?
the oil contains as much as 58 to 74 percent oleic fatty acid (most similar to skin sebum) and 20 to 32 percent essential linoleic acid?
is light to medium yellow in color and has a characteristic odor and mild taste?
due to its gentleness, it mixes very well with other natural and essential oils, which is why it is often used in aromatherapy as an olive base?
HOW TO USE
OUR SUSTAINABLE PACKAGING
INGREDIENTS