ORGANIC SHEA BUTTER & LEMONGRASS AND AVOCADO, 140 ML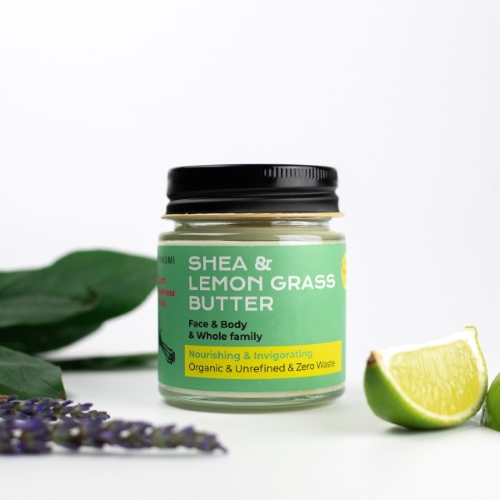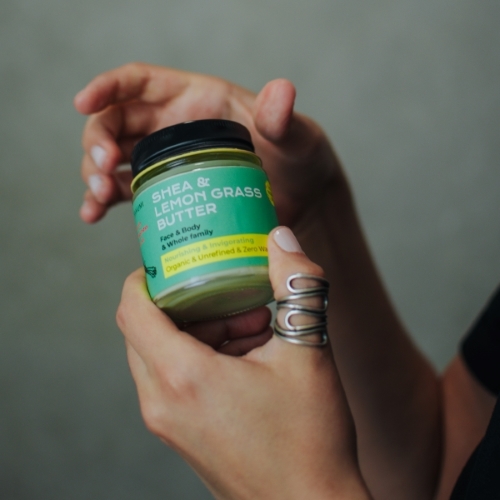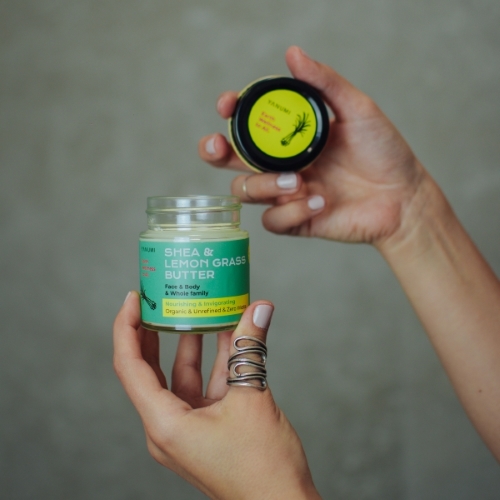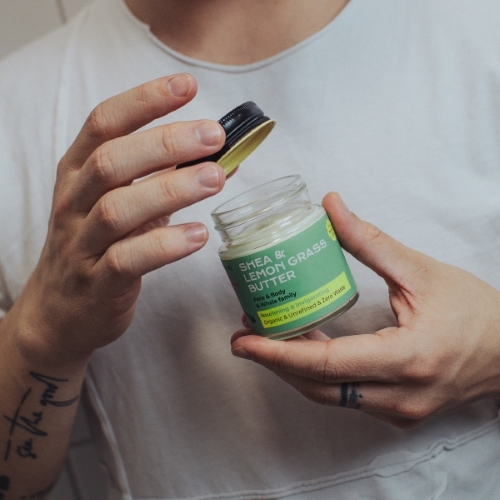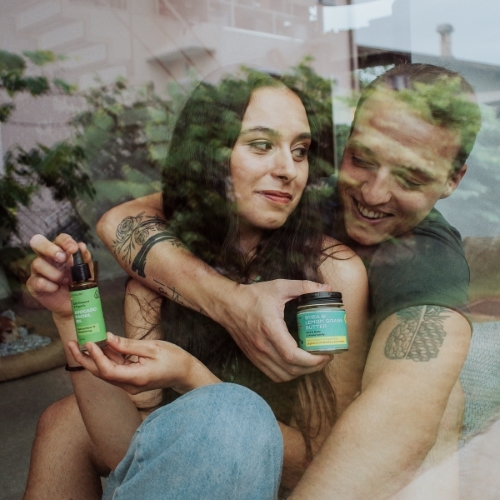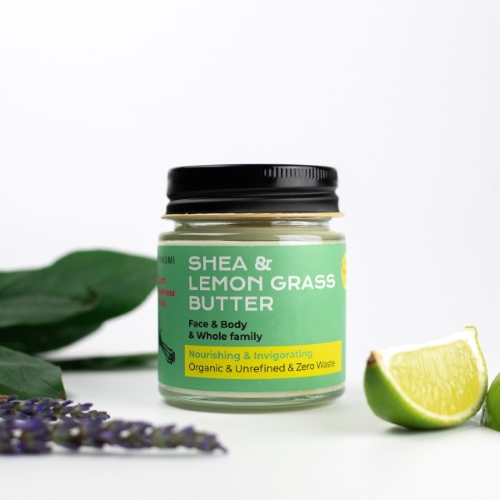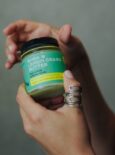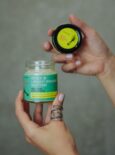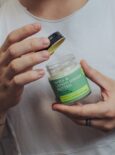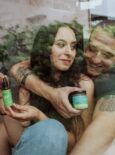 ORGANIC SHEA BUTTER & LEMONGRASS AND AVOCADO, 140 ML
Organic & moisturizing shea butter for plumper, firmer, radiant and healthy skin, suitable for the whole family.
With the addition of avocado to protect your skin from damaging sun rays.
The unique formula enriched with rosemary and hops extract soothes the skin.
Hops will eliminate visible signs of stress from the skin. The citrus scent will invigorate you and banish fatigue.
For the care of problematic (acne) or dry skin that needs additional moisturizing and is rapidly aging.
100% SATISFACTION GUARANTEE: If you don't like OUR product, you can return it within 14 days of purchase and we will – no questions asked – refund your purchase.*
DESCRIPTION
HOW TO USE
OUR SUSTAINABLE PACKAGING
INGREDIENTS
DESCRIPTION
HOW DOES ORGANIC SHEA BUTTER WITH LEMONGRASS AND AVOCADO HELP YOUR SKIN?
Regulates pore function
Narrows superficial blood vessels
Prevents the formation of wrinkles
Eliminates visible signs of stress
Nourishes, tightens the skin and connective tissues
It helps in the formation of collagen
Rich organic shea butter with lemon grass and avocado oil is an extraordinary skin moisturizer that richly nourishes the skin. Effectively regulates the functioning of the pores and cares for the beautiful appearance of the skin while stimulating cell renewal. Organic shea butter with lemongrass regulates the function of pores and narrows superficial blood vessels.
The saturated fatty acids in shea butter protect the skin from extreme environmental conditions and retain moisture in the skin. Rich in vitamins E and A, shea butter protects against free radicals and premature wrinkles and increases skin elasticity, while avocado oil helps with collagen formation. The combination of high cinnamic acid from shea butter and oil from the superfood avocado protects the skin from the sun's harmful rays. The texture of organic shea butter with lemongrass and avocado is thick due to the high content of shea butter, but it quickly softens on the fingers. The butter absorbs well into the skin and makes it soft, smooth and supple. Fine wrinkles will be less visible on the face, and the skin of the body will be taut, as the combination of shea butter, lemongrass and avocado oil perfectly nourishes, tones and tightens the skin and connective tissues.
DID YOU KNOW THAT:
shea butter comes from Africa, where it has been used for centuries as an anti-ageing and hair care product? It is also famous for its wide range of healing and nourishing properties.
Did you know that lemongrass essential oil regulates the functioning of pores, perfectly tones and tightens the skin? That is why it is often used in anti-cellulite mixtures and in wraps and muscle massage mixtures. It has a long history of use in traditional Chinese medicine, where it is used as a headache and fever reliever. It also helps with concentration and thinking.
unrefined shea butter is more effective than refined? Only with a non-chemical pressing process and gentle whipping does it preserve all quality ingredients, such as saturated fatty acids, natural antioxidants, vitamin E and minerals that have a positive effect on the skin.
hops are a very effective ingredient in cosmetics, as they soothe the skin and reduce its inflammation – thanks to its rich content of flavonoids and phenolic acids.
YANUMI shea butter is organic product and does not contain parabens, synthetic additives or artificial fragrances and is produced by cold pressing and gentle whipping?
HOW TO USE
OUR SUSTAINABLE PACKAGING
INGREDIENTS