ORGANIC JOJOBA OIL, 30 ML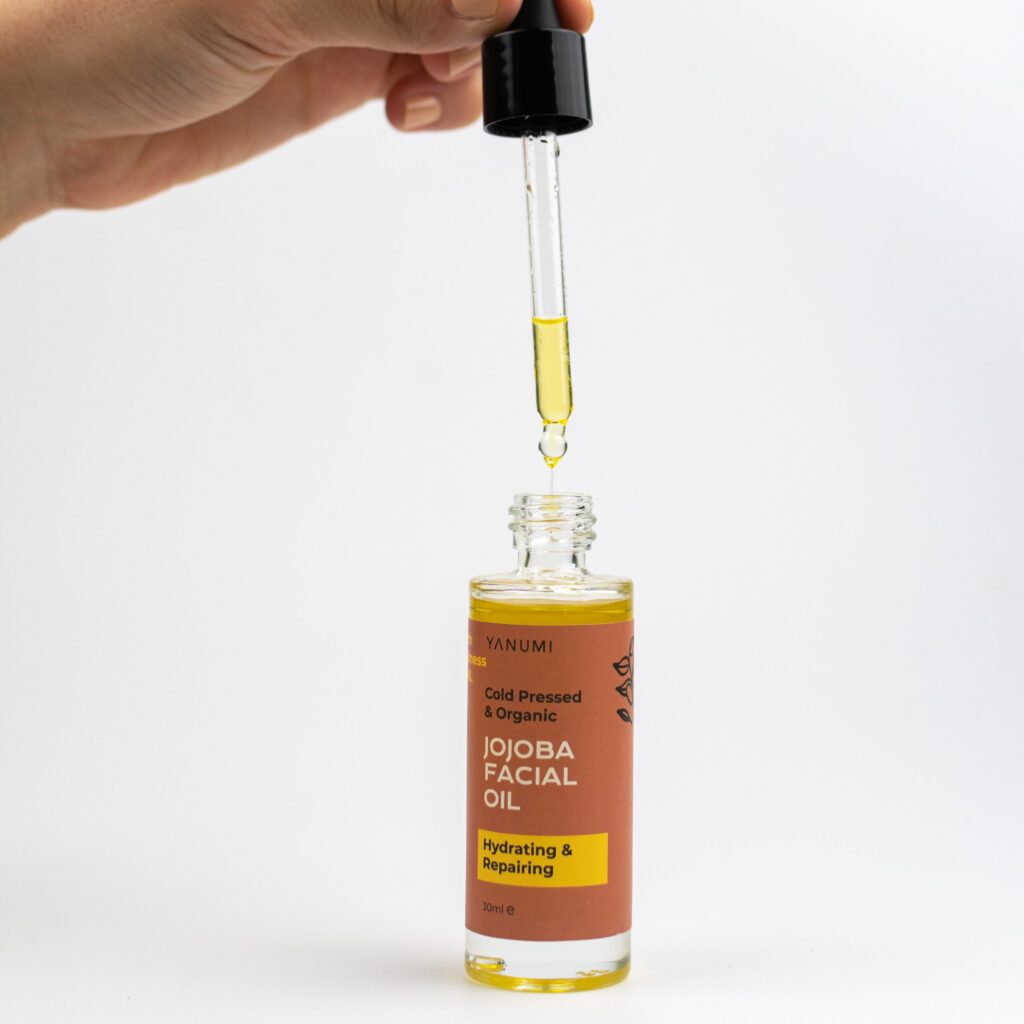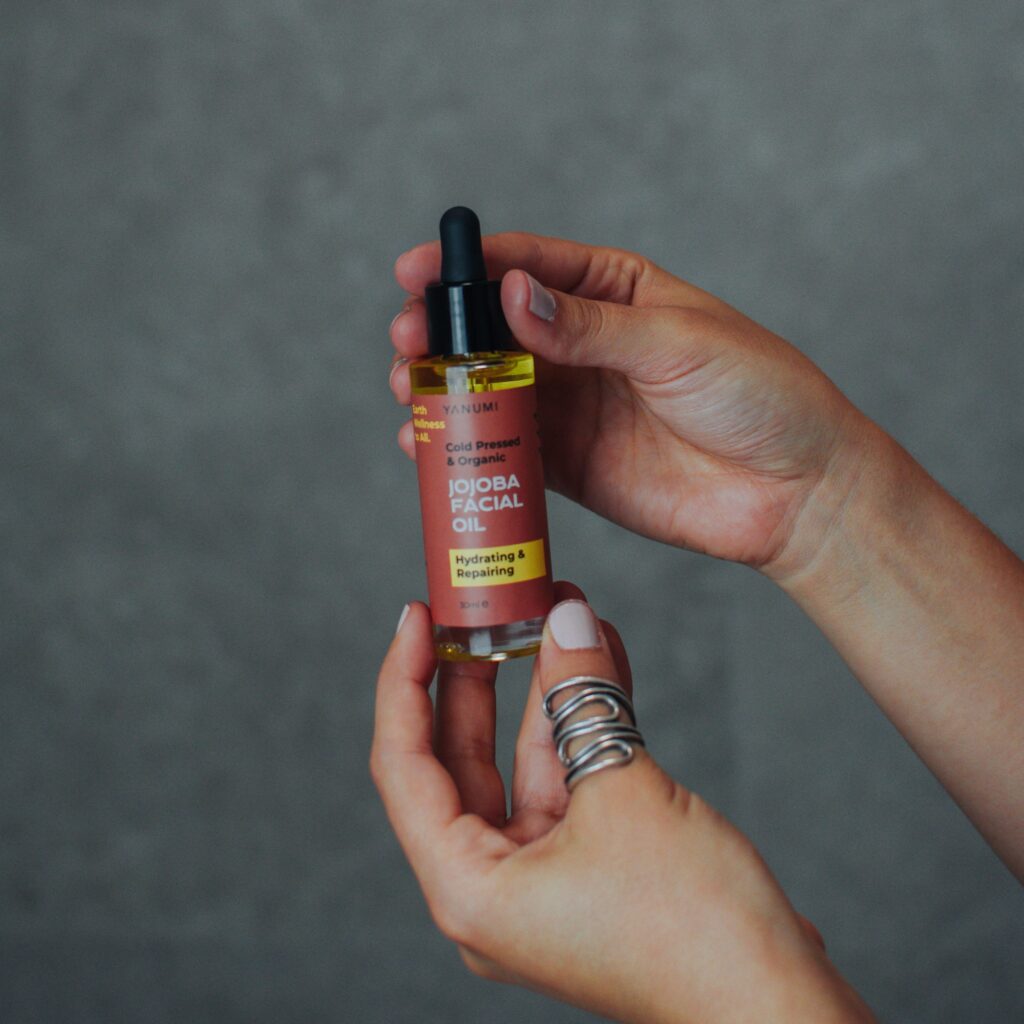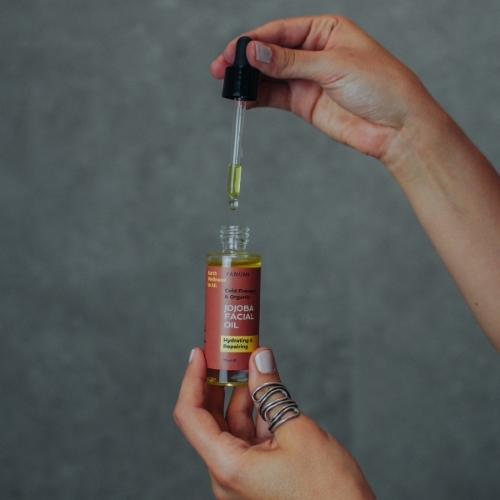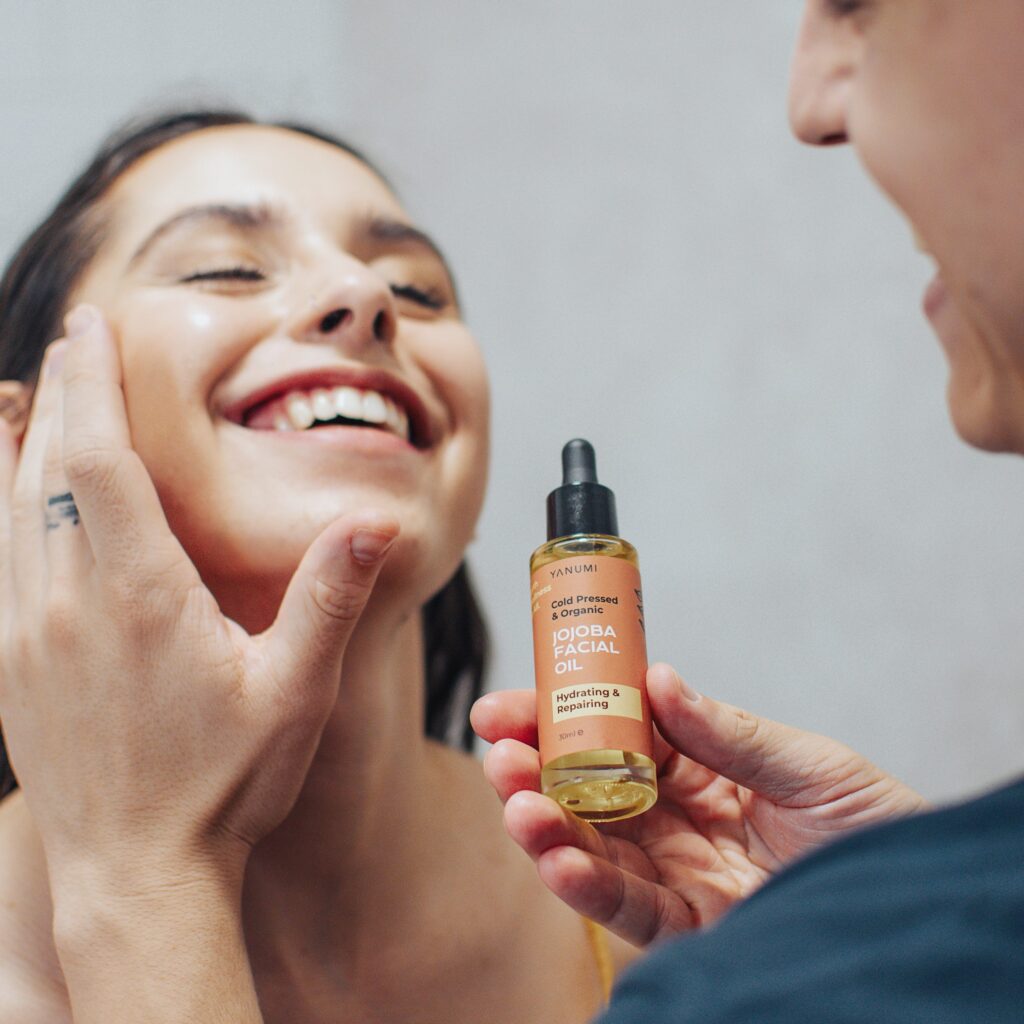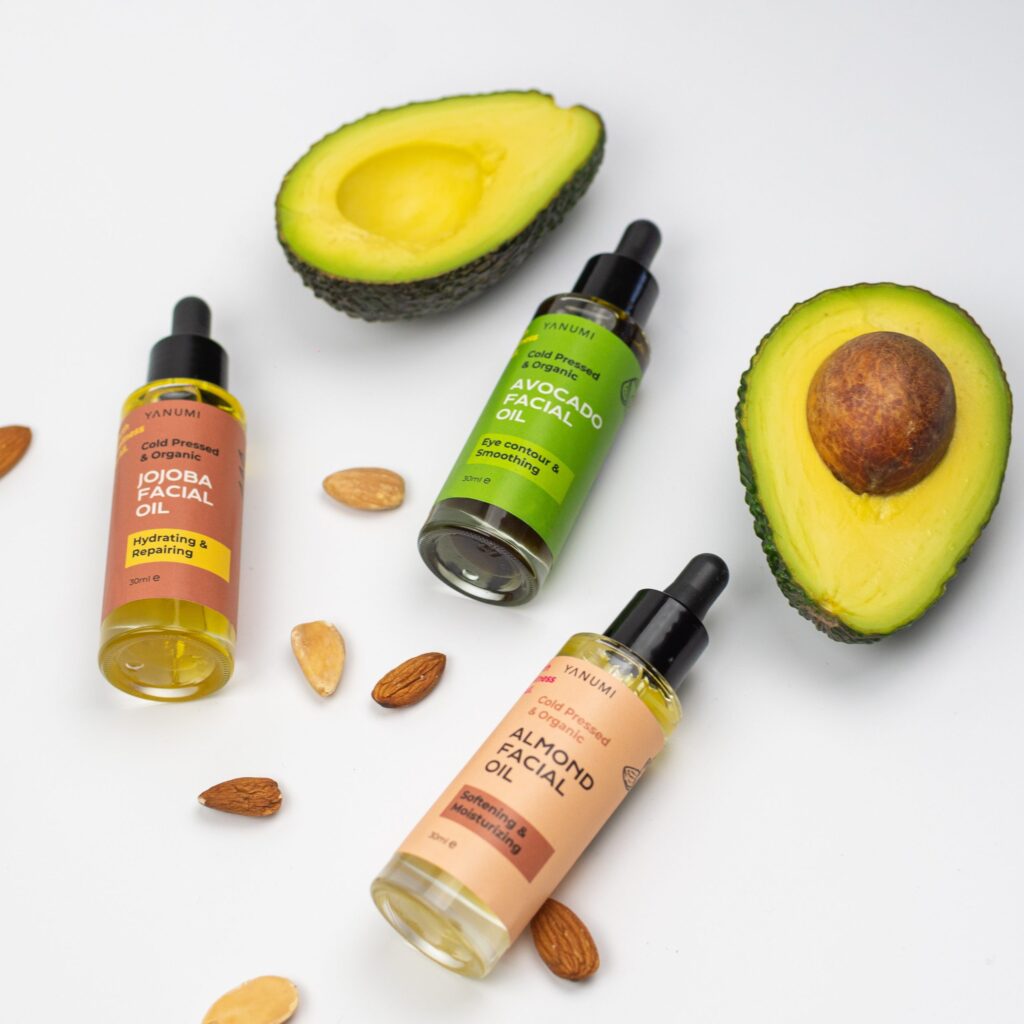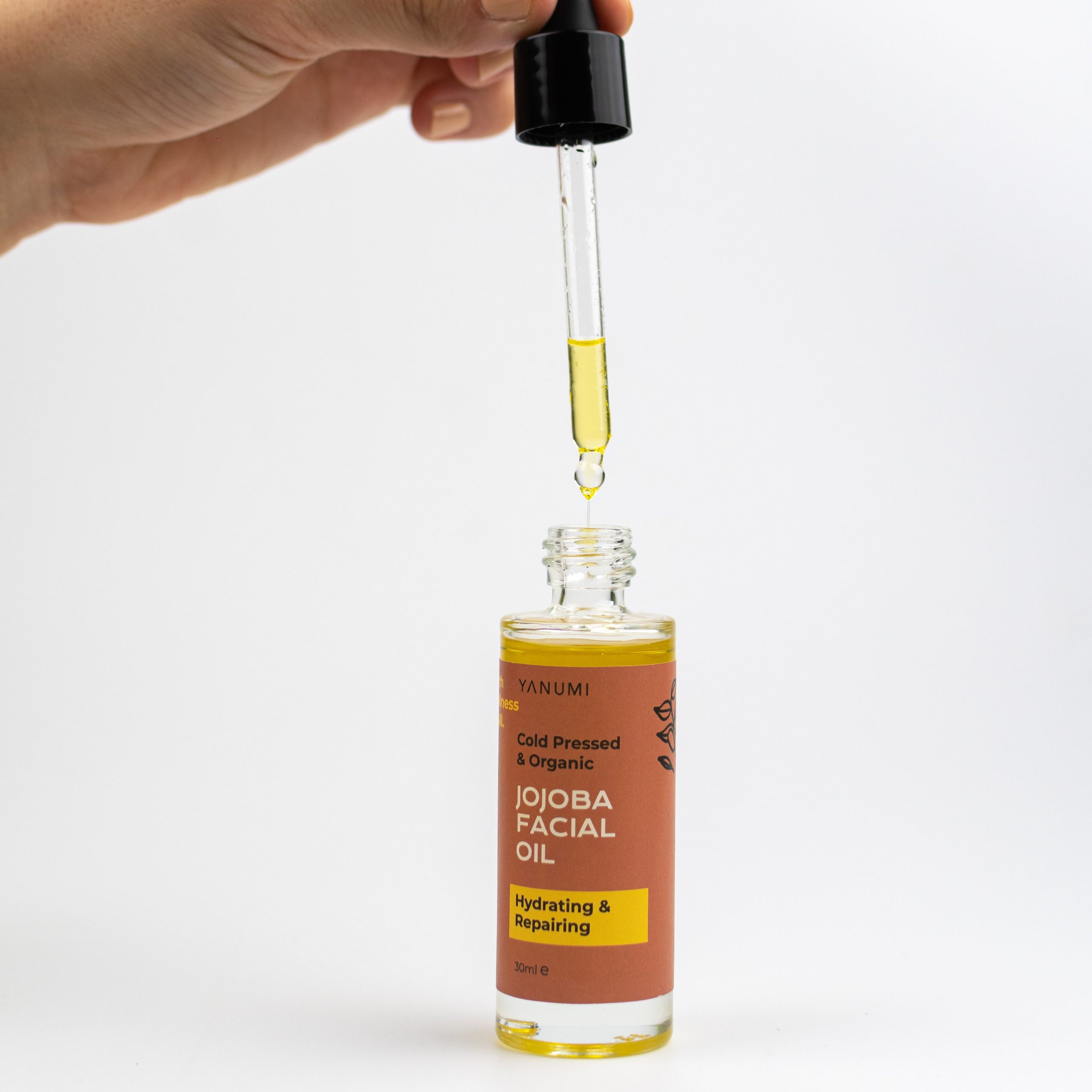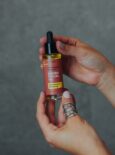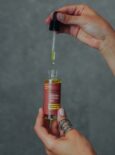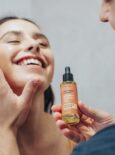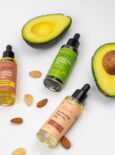 ORGANIC JOJOBA OIL, 30 ML
"Liquid wax", which is similar in composition to the sebum of our skin is suitable for all skin types, and it will benefit oily and acne-prone skin the most.
A light, nourishing oil rich in vitamin E, which is quickly absorbed into the skin, protects against moisture loss, regulates sebum production in the skin, prevents acne, reduces wrinkles and gives the skin a radiant glow.
It has a beneficial effect on skin that is under stress and nourishes irritated and reddened skin.
100% SATISFACTION GUARANTEE: If you don't like OUR product, you can return it within 14 days of purchase and we will – no questions asked – refund your purchase.*
DESCRIPTION
HOW TO USE
OUR SUSTAINABLE PACKAGING
Ingredients
DESCRIPTION
The composition of organic jojoba oil is similar to the sebum produced by our skin, so it absorbs really fast. Due to the addition of hop extract, it has a beneficial effect on skin that is under stress and helps to reduce the excessive production of skin fat. It contains a lot of minerals, vitamins B and E and has a beneficial effect on all skin types. It successfully copes with the appearance of the first wrinkles and slows down the aging process. It helps strengthen brittle nails and damaged hair.
THE MAIN BENEFITS OF JOJOBA OIL
Jojoba oil contains many more antioxidants, minerals and vitamins than other oils: from vitamin E and B vitamins, to iodine, copper, chromium, selenium and zinc, as well as special lipids called ceramides, which are part of our epidermis and play an important role in skin health. For this reason, it also excels in the care of stretch marks and mature skin. But that's not all!
Jojoba oil slows down aging, moisturizes, softens and keeps the skin supple. Since it also acts as an anti-inflammatory (also due to rosemary extract), you can even use it for shaving. As a shaving or aftershave oil, for care of irritated or reddened skin.
But it has another special feature that will impress you if your skin is oily and acne-prone. Since the composition of jojoba oil is very similar to the sebum secreted by the skin, you can "convince" your sebaceous glands to start producing less of their own fat with regular use. Good to know, right?
DID YOU KNOW THESE INTERESTING FACTS ABOUT JOJOBA OIL?
Jojoba oil is produced from the Jojoba plant (Simmondisia chinensis). Jojoba is an evergreen shrub native to southern Arizona, California, and northwestern Mexico. It can grow three meters and live up to 200 years!
It is a real miracle because it thrives in extreme desert conditions, with night temperatures between 0°C and 5°C and daytime temperatures up to 45°C.
Due to its content, it is one of the most stable oils, which is why it is a popular ingredient in cosmetics.
It also works well in hair care, as it preserves its color and accelerates growth.
HOW TO USE
OUR SUSTAINABLE PACKAGING
Ingredients