ORGANIC ALMOND OIL, 30 ML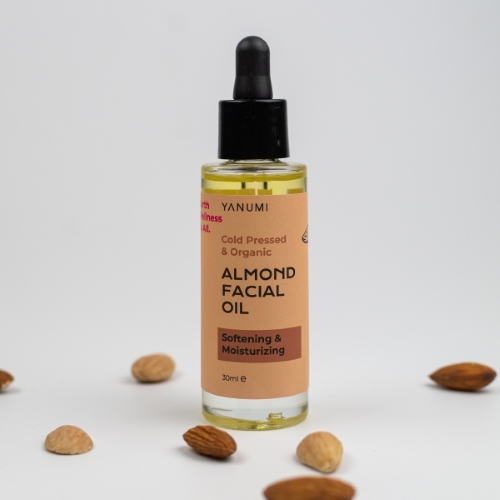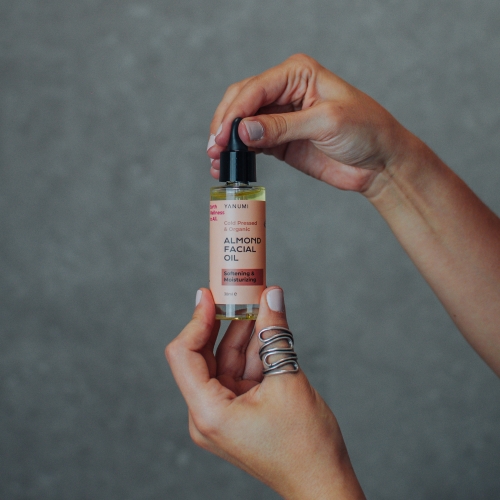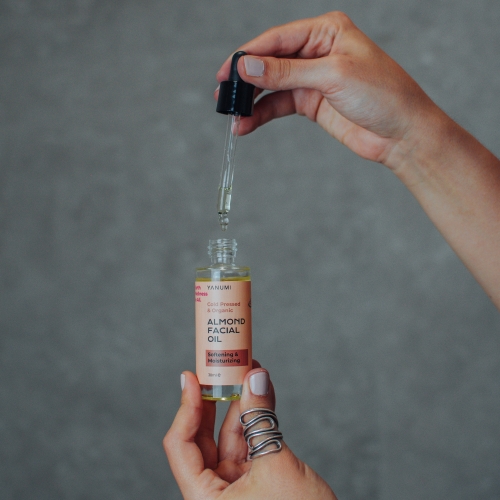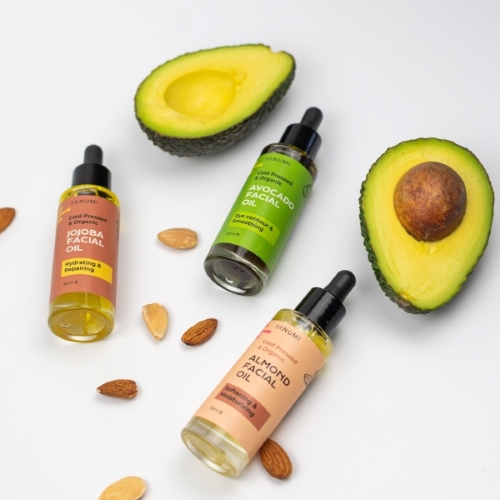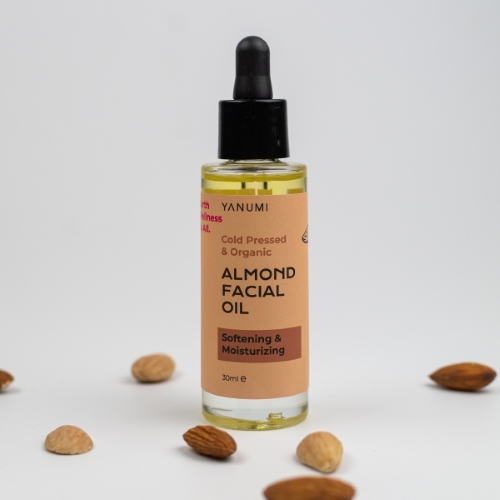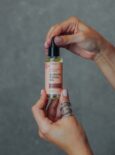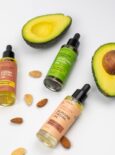 ORGANIC ALMOND OIL, 30 ML
Gentle, nourishing oil, suitable for all skin types (especially dry and sensitive).
Rich in vitamins, amino acids and omega 9 fats, it helps to soften and nourish the skin.
It accelerates the recovery of cracked skin and restores moisture and softness to the skin.
It is suitable for all skin types: sensitive, dry and mature.
100% SATISFACTION GUARANTEE: If you don't like OUR product, you can return it within 14 days of purchase and we will – no questions asked – refund your purchase.*
DESCRIPTION
HOW TO USE
OUR SUSTAINABLE PACKAGING
Ingredients
DESCRIPTION
Organic almond oil richly nourishes and renews the skin and cleans the pores. It is absorbed quickly and does not leave oily feeling, so it will fascinate you at the first use.
HOW DOES OUR ORGANIC ALMOND OIL WORK?
Due to the high content of vitamins A, B1, B2, B6 and E, cold-pressed YANUMI sweet almond oil moisturizes and soothes irritated skin.
The oil contains Omega 9 fatty acids, which are also found in skin sebum, so it absorbs very well into the skin and does not leave oily feeling.
It accelerates the recovery of cracked skin, has a beneficial effect on dry and mature, as well as on delicate and sensitive children's skin.
It protects, softens, nourishes, soothes and relieves inflammation.
MAIN BENEFITS OF ALMOND OIL
Almond oil is truly a precious and extraordinary gift of nature, which, due to its versatility, can be used by the whole family, starting with the youngest member. You can use it to remove baby cradle cap or to help with various skin rashes, and it also works great for improving the appearance of other skin changes such as scars, stretch marks, acne or chicken pox scars.
DID YOU KNOW THAT:
is almond oil so versatile that it is also used in cooking?
oil has a great effect on health? Among other things, it lowers the level of bad cholesterol and raises the good cholesterol, improves blood circulation, digestion, has a positive effect on the nervous system, the brain and reduces the risk of heart disease?
we obtain the highest quality oil using the method of cold pressing of dried seeds and filtering?
bitter almond fruits are poisonous, as they contain cyanide, which is fatal even in small doses?
HOW TO USE
OUR SUSTAINABLE PACKAGING
Ingredients