NATURAL EARTH DEODORANT FOR SENSITIVE SKIN, 60 G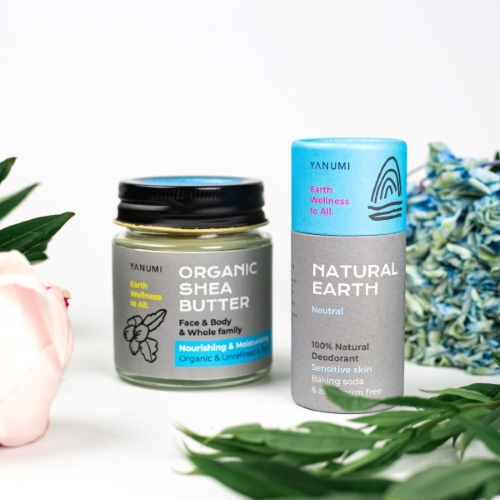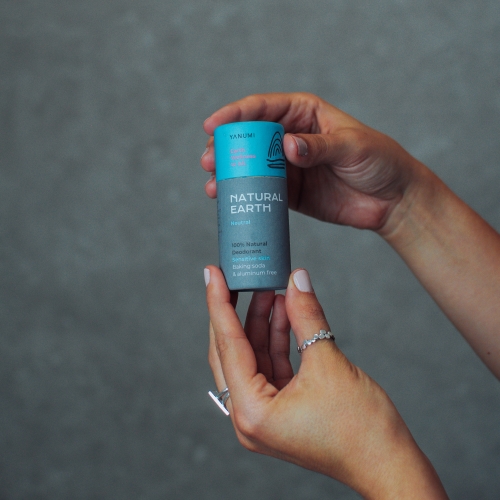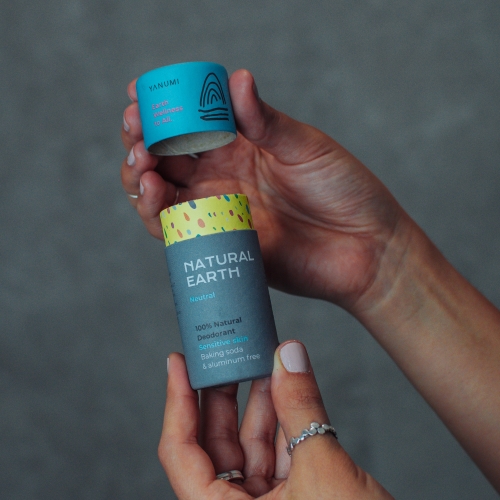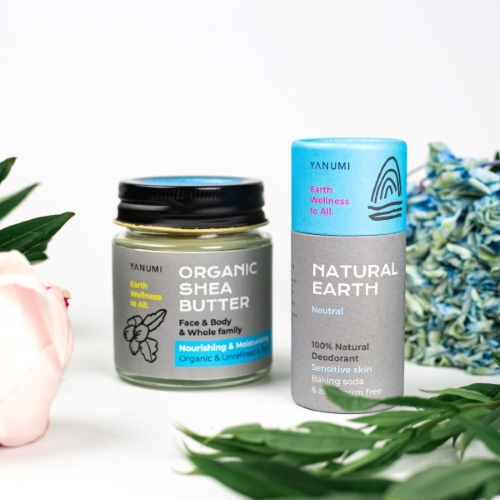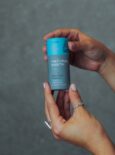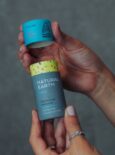 NATURAL EARTH DEODORANT FOR SENSITIVE SKIN, 60 G
Odorless, with a gentle creamy structure of the balm.
Sustainable and natural deodorant, without baking soda and aluminum salts.
Nourishes the delicate and sensitive skin under the armpits.
Nicely lubricating, absorbs quickly and does not leave stains on clothes.
The 24-hour action protects you from unpleasant odors throughout the day, while at the same time it does not interfere with the body's natural detoxification function through sweating
100% SATISFACTION GUARANTEE: If you don't like OUR product, you can return it within 14 days of purchase and we will – no questions asked – refund your purchase.*
DESCRIPTION
HOW TO USE
OUR SUSTAINABLE PACKAGING
Ingredients
DESCRIPTION
NATURAL EARTH  natural deodorant is a 100% natural deodorant that does not contain any harmful ingredients. It is formulated with only the best natural ingredients that effectively neutralize odors and keep you feeling fresh and clean all day long.
Our sustainable and natural deodorant does not contain aluminum salts, baking soda, parabens, phthalates, alcohol and other harmful ingredients. It doen't clog the pores, which allows the release of toxins from the body and natural detoxification. This way, it does not interfere with the body's natural detoxification function through sweating, but it still works 24 hours a day, so it protects you from unpleasant odors all day long. If you have sensitive skin, you probably know the difficulty of finding a deodorant that not only effectively neutralizes odors, but also doesn't irritate your skin. We present you a product that you will fall in love with as soon as you try it.
NATURAL EARTH natural deodorant is not only effective in eliminating unpleasant odors, but is also gentle on the skin. Its creamy, balm-like texture absorbs easily and leaves no streaks or residue. Carefully selected natural ingredients also nourish and restore the skin in the armpit area, which is often irritated and sensitive.
Are you looking for the perfect natural deodorant that you can trust? You found it! Try it and fall in love with its floral scent. If you are interested in the benefits of using our natural deodorant, check out our article "7 Reasons to Use Natural Deodorant". We're sure you'll love it as much as we do. Our values are sustainable and so is our packaging. Our products are packed in packaging that is multifunctional and can be reused, recycled or composted.
HOW TO USE
OUR SUSTAINABLE PACKAGING
Ingredients